I know Sandy looks like her Papa but doesn't she pose just like moi? I am still a big fan of this girl! She's one passionate little lady, I can tell. Whether it's singing, dancing, acting (oh my, what a drama Queen!) or drawing, I could see how much she loves doing them. She gets inspired a lot and she couldn't wait to do her own thing once her creative juices started flowing.
Meg is getting bigger each day while her Ate Sandy is … (pause so I can cry) just growing up too fast! Look at them below. I still remember carrying them with one arm as they breastfeed non-stop. Meg still does that btw but look at her big legs and long arms! She's not a baby anymore. Soon, we'll have a 2-yr-old who doesn't want to be carried at all.
Meg and I love my iPhone's front camera. Isn't it obvious?
Seriously, she loves pressing the camera button herself which is why I often find pictures of her on my camera roll. They are always wonderful – round, chubby face with big grins and huge, sometimes china eyes from smiling too much.
What a cutie! She's not only adorable in photos but in person too. She's far from sweet but she's one funny toddler you wouldn't be able to help but forget your troubles when you're hanging out with her.
More updates soon!
Just some photos of mi bebes and moi. Most of them taken at St. Lukes Global City, where we've been hanging out lately. Yes, the kids are getting sick (again and it's only January) but that's Philippines + allergies for you. Hope you're all having a great day!
A photo of your truly, because I know you miss me.
I finally found a great deal on music cd duplication for my client. I can rest easy for today and just do absolutely anything I want after lunch. That is, if the girls will let me. Whenever I want to do something for myself, either one of them will need me to do something, or simply want to breastfeed, as soon as my back hits the bed. So yes, depending on my wonderful, sometimes-hard-to-handle, yet still adorable bambinas, I may have a ME time by 1PM. If only I could lock myself inside one of the rooms here and pretend I'm not around. The husband tells me to do that exactly but the problem is as soon as I hear the kids laugh (or cry), my feet have a mind of their own. I'll find myself checking them out, wanting to join the fun or comfort whoever is crying. That's the life of a mom.
One of the main reasons why I don't like to drive is because of a lack of breakdown service here. I see a lot of people, not just women stranded in the middle of the road or worse, middle of nowhere just because help is never on the way. I'd rather pay money than be stranded with the kids and be clueless on what I should do. I've always believed in the goodness of people myself. That someone will always be willing to help but based from what I've seen lately, it's a little scary when it's night time and you have men surrounding your car offering their assistance. You just never now who you can trust. But I digress. I will TRY to learn how to drive. But to actually drive, I don't think that's something I can promise. No matter how many times that husband will nag on me about it.
One thing that you can't talk to me about is auto parts. So when you mention curt hitches in a conversation while I'm still trying to wake myself up after being waken up every hour by a 16th month old toddler, expect a 'HUH' moment. Talk to me about fashion, shopping, parenting, travel and computers however and I'd be all ears. No matter how tired or sleepy I am, I will have answers for you. Having said that, I need to do some window online shopping before I work just to get some creative juices flowing.
This is one of the coolest things that happened to me this year. I can still remember how numb my hands were because I couldn't stop clapping. I even wanted to go on stage, give the acrobats a pat on the back one by one and giddily tell them how much I enjoyed their show. I wanted to shout GREAT JOB!!! on every act but I was afraid my husband and daughter will claim that they don't know me.
But let's be serious now. I've read plenty of reviews that Varekai in Manila is somehow a bit watered down (no pun intended) compared to their recent performances. I don't care though because it's still f#@$% amazing to me! I've always wanted to see a Cirque du Soleil show and although the ticket prices are too high, I had the convenient excuse of celebrating my birthday. And I'm so glad I did. I can't believe I've ever been this happy – not including my wedding and giving birth to my girls. The Flight of Icarus almost brought tears to my eyes. The way he fell and how his feet resembled falling in slow motion. The sad music as he moves and twists his body inside the net. It seems you could feel his pain and fear when he lost his wings and suddenly find himself in a foreign land.
The first part was great but the 2nd part was purely magical. It's all I can do not to jump on my seat and shout "OH MY OH MY OH MY!"
Sandy came with us and she loved the show too! She even got sad in the end knowing they are saying goodbye. She is now bugging me to get her a book about Icarus or research YouTube for more Varekai videos. Check out some of the videos here.
If you haven't seen it, please do! You are giving yourself a huge favor.
Thank God for 5th wheel warranty! My friend managed to get home safely when she was stranded during last week's storm. This is why I myself refuse to drive. NO matter how much my husband nags me, I can't bring myself to learn. I'm too scared to get stuck in traffic, storm or any other unexpected disasters. Plus I've seen so many road accidents that I can't imagine myself being the one controlling the vehicle. I know I need to learn one of these days but if I can put it off, I will.
Before I research for Thyroid imbalance, let me just share with you my latest WANTS. I have no idea how or when will I be able to buy any of these but online window shopping gives me a certain high preventing stress from ever entering my system. I know these kind of posts make me sound like a shopaholic but who cares. I wish I could buy them but the best thing I can do right now is look. And look, is what I'm going to do
Balenciaga City Giant GH Anthracite


*image from bagadeal.multiply.com
Vintage Metallic Reva flat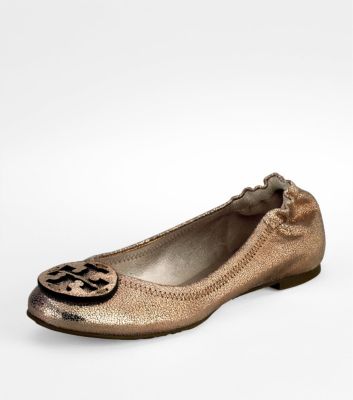 Leopard Parent Reva flat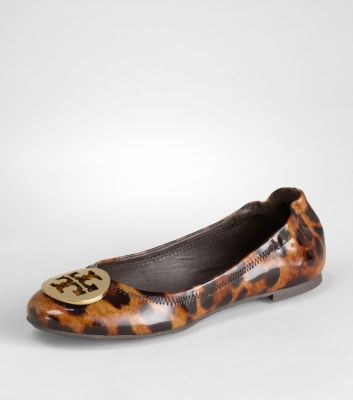 I stumble upon this Grand Cayman jewelry web site and it's all I can do not to drool over my laptop. I love luxury as much as the next girl and that's not limited to jewelry. Not that I could afford them but I enjoy browsing through the latest designer handbag, shoes, watches, gadgets and exotic getaways. But anyway, I digress. See these two beautiful necklace that is within reasonable budget. When I say reasonable, it means I have one whole year to save up for them. And even then, I might feel too guilty to buy! So all that's left is for me to window shop and dream that someday, I could get one of these not just for me but for my mom and my two girls too.
All of them less than $800.
Blue Topaz & Diamond Necklace
Multi-Color & Diamond Necklace
Turquoise Oro Gemma Drop 17″ Necklace
Just found some really nice customized picture frames that I could use for my niece's baptism. At first, the mom (my cousin) wanted them as giveaways but it might be too expensive even if we just give it to the ladies. We came up with the idea of just buying at least 20 and then give it to godparents instead. The customized frames will work just right since we can either spell out the godparents names or have it engraved.