The internet…well it's not the most reliable in some cases, especially when it comes to jewelry. Then once a good reliable place comes along with quality items the prices are outrageous. So let's say I want to buy good quality, low priced pearls online, well I search about 100 different sites to come across maybe 4 or 5 that I am satisfied with. This is a lot of work. However, since I do love pearls, natural or cultured the prices always vary, but I think the middle man mark up is always hard to see what it too much. So, when looking for any type of jewelry online, be careful and trust your gut, allow yourself to think that high dollar doesn't always mean the best quality. Read more
This post is just in time for the much-awaited event by all romantics worldwide – Valentine's Day. There are tons of online deals out there like this anniversary flowers from $19.99 that I got from my email. I am not crazy about flowers but I know most of my friends would love to take advantage of this day to show their loved ones how much they mean to each other. If you fall on that group, start ordering gifts now as the shipping companies get busy just like any other holidays.
I got the perfect gift for the special person in my life. No, I can't say who it is because he reads my blog but he'll probably guess since the gift is a music production software. I'd love to get him an Apple Logic Studio which is a complete set of professional digital audio applications for writing, recording, editing, mixing, and performing your music. However, which is always the case, it's just too expensive for me. The Cakewalk Sonar is half the price of Apple Logic so that would be a good option. Anyway, after thinking (or writing) about it, I'll probably ask him directly which one he prefers as I have no idea which is the better software.
One of the great things about being a mom is that you can make your husband buy you presents as a thank you for raising the kids. It doesn't end and it will work all the time no matter how old your kids are. Face it. Without our moms, we wouldn't know what to do! Even now that I have kids of my own, I still buy gifts for mom just to show her how much I care. Whether it's a simple flower arrangement or a fruit basket, a mom will always appreciate these touching gestures. As for me, I wouldn't mind receiving a gourmet food basket filled with premium chocolates and cheeses. In fact, I will drop hints to my husband to do exactly that since he hasn't exactly given me anything for my birthday yet.
Who says you can't look fab if you're a plus-size? Check out these plus size dresses and tell me if they don't look as good and perhaps even better than your average anorexic/model types.
I just love the green on these dresses that I might have to ask my mom to find a similar fabric for me. Of course, I don't have their beautiful curves but with the right style and layers, I think I can pull it off. I can't wait to show these to my friend who's getting married this year.
Before I research for Thyroid imbalance, let me just share with you my latest WANTS. I have no idea how or when will I be able to buy any of these but online window shopping gives me a certain high preventing stress from ever entering my system. I know these kind of posts make me sound like a shopaholic but who cares. I wish I could buy them but the best thing I can do right now is look. And look, is what I'm going to do
Balenciaga City Giant GH Anthracite


*image from bagadeal.multiply.com
Vintage Metallic Reva flat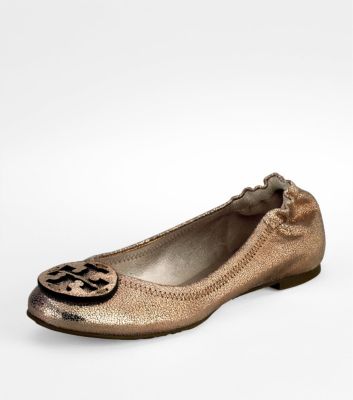 Leopard Parent Reva flat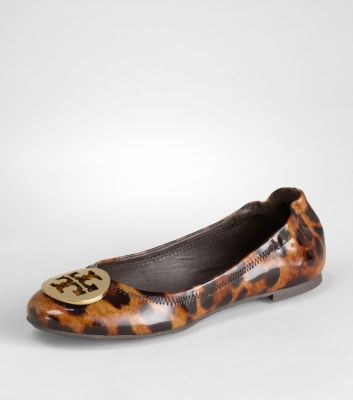 So many things to do today but on the bright side, they all have to do with shopping. First, I need to shop online for wrestling tights and head gear for my nephew. He will compete next month and this is my gift to him.
Next, I need to get a quote for a wireless printer so we can finally have a decent working printer here at home. The husband insists on a wireless one ever since he saw our pediatrician's. He loved the idea of being able to print directly from his iPhone or wherever you are in the house that he can't wait to compare prices.
And saving the best for last, I am shopping for warm clothes for the girls! They both have grown so fast in the past couple of months that it's time to get them new set of jackets, sweatshirts and long sleeves in time for the rainy days.
Diet pills that work fast is the number one topic on this parenting forum that I frequently visit. Looks like everyone wants to get back into shape now that summer is here. Seeing all the conversations on how to look good in a swimsuit reminded me that I need to do some shopping for myself. Ever since I lost all my pregnancy weight, I found that my suits don't fit anymore. They are loose, much to my delight! I hope I can find one that enhances the curves that I don't have and also hides the marks from childbirth.
I was planning on looking for hot tub spa cover online but I got sidetracked by Anthology's animal print ballet flats. I want to buy them both but since I can only afford one, I need to choose. Which is the hardest part! I have been looking for a nice pair of zebra flats but the leopard print invaded my dream last night. And you know what they say when you dream about something. Do something about it or it will turn into nightmare. Okay, I'll admit. It was me who said it. But honestly, if you can't stop thinking about it and you have the budget, plus your kids are not hungry, you have a home and savings, why not indulge in a little shopping spree. Trust me, you (we) deserve it.
Don't laugh but I want a pair of Nike SB like the one below. Either that or a classic green suede Puma. After weeks of looking for the perfect shade of green, I stumbled upon Nike and fell in love instantly with it. I didn't really care what kind or brand at first as long as it fits my budget. But after seeing this shade, I just had to have it. Just like how much I obsessed in having a pair of red, glittery ballet flats similar to Dorothy's (which I never found anyway), I just know I wouldn't be able to rest until I get one exactly this shade.